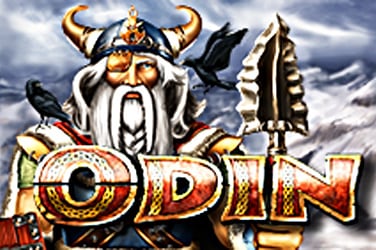 Odin
Bring the mystery around the magical wooden panel of the gods
Let yourself be carried away on a journey to the cold north, the Vikings and their ancient gods. In the Odin slot machine game, a magical casino game awaits you with great HD graphics and mythical sounds. The wooden board even unlocks a small bonus game.
It is played on 5 reels with fixed paylines, which count only from left to right. With three identical symbols you will win. The wild symbol is the great shield of the forefathers. When this icon appears on the reels, it replaces all adjacent symbols and guarantees you high winnings. The scatter icon is the big fire place and if it appears at least three times on the reels, then your free round of games is activated. The wooden panel has a very special function: the same symbol is always found under each wooden panel, but it only shows up when the reels have stopped and changes from round to round. So it is pure luck whether you really get the symbol that you need. If the wooden panel appears on the first reel and two other reels, the symbol will remain and the other reels rotate twice. Each additional wooden panel and any large shield (the wild symbol) remain. Whoever has luck and Odin on their side can thus win big.